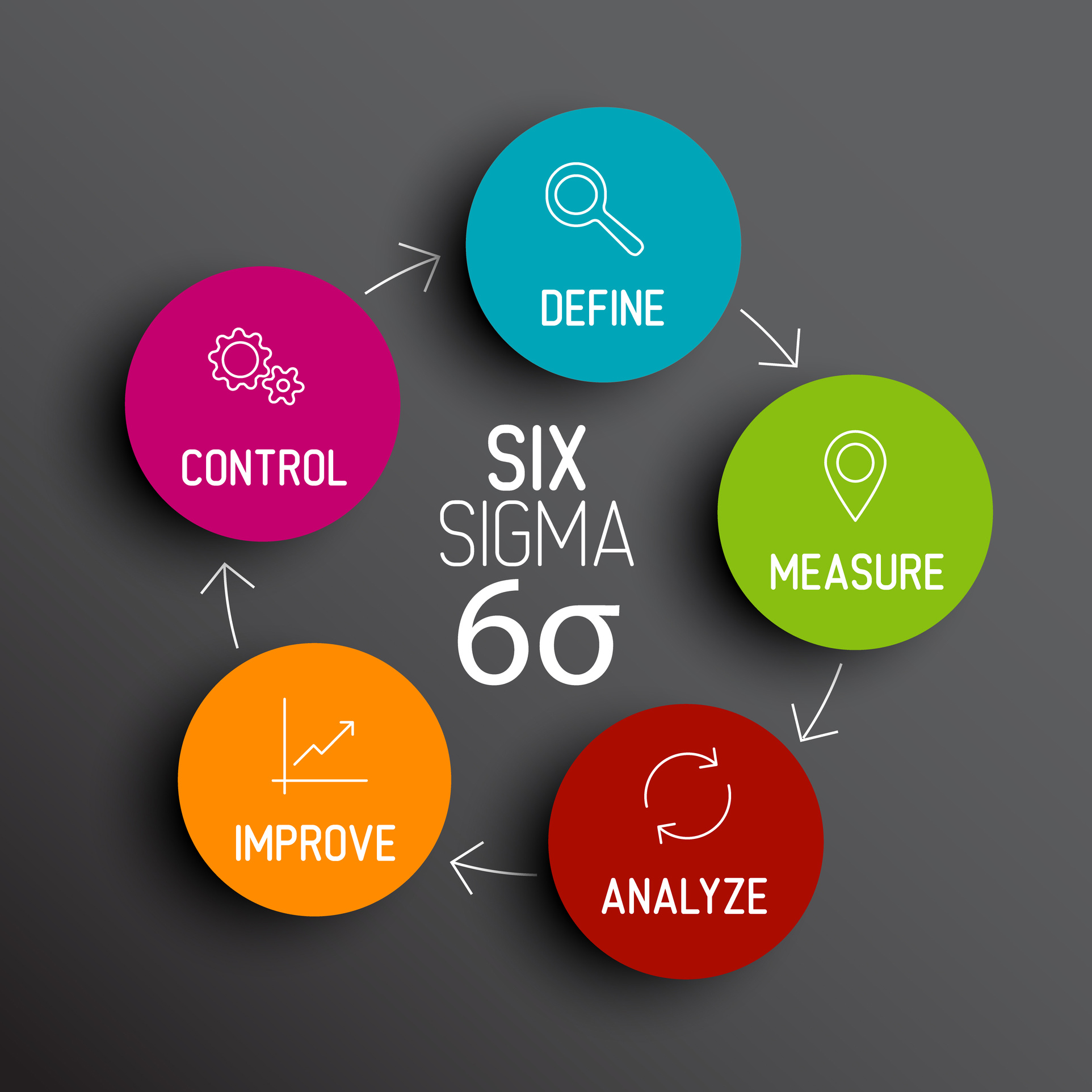 Interested in finishing your Six Sigma Certification?  We will be offering the 3 week Six Sigma Black Belt certification Fall 2014.  Dates for the class include:
October 13-17, 2014
November 3-7, 2014
December 1-5, 2014
*All three weeks must be attended to receive certification
For more information – watch video below  and also check out course outline and requirements here. 
To register for our next available Black Belt for Qualified Green Belts Certificate Course click here.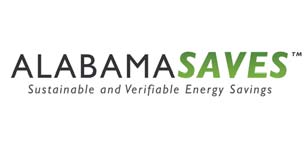 MONTGOMERY— The AlabamaSAVES energy efficiency program sponsored by the Energy Division of the Alabama Department of Economic and Community Affairs ("ADECA") completed a record number of 8 loans and $4.0 million in funding during the 4th quarter of last year, bringing total funding for the year to $15 million and making 2013 a record year for the program. Projects ranged from large industrial equipment and process improvements to HVAC and lighting upgrades and replacements, as well as a large commercial solar rooftop project on an industrial facility in Cullman. ADECA founded the AlabamaSAVES program to provide state businesses with low-cost loans for energy-efficiency upgrades and renewable energy projects in order to create jobs and make Alabama industry more competitive. The upgrades are expected to reduce operating expenses so that the energy savings exceed loan repayments, creating both a means for paying for the capital cost of the upgrades as well as extra cash flow for the business. Since awarding the first loan in June 2011, AlabamaSAVES has approved more than $25 million in loans for energy upgrades involved in 36 projects across the state.  These projects are estimated to have created over 250 jobs and resulted in over 62,000 MWhs in annual energy savings and a reduction in 43,000 metric tons of carbon emissions.
ADECA Director Jim Byard Jr. said the program reached a milestone at year-end surpassing $25 million in funding. "Word is getting out that ADECA's AlabamaSAVES program is a valuable resource for businesses seeking to increase their energy efficiency," Byard said. "We look forward to helping more Alabama businesses reduce operating expenses and expand job opportunities for our residents." ADECA established AlabamaSAVES with funds made available to the state by the U.S. Department of Energy's State Energy Program. Loans of $50,000 to $4 million are available to help Alabama commercial and industrial businesses finance energy-saving improvements. Interest rates for the loans are currently as low as 1 percent. Projects are evaluated based on the potential for sustainable energy savings, cost savings, renewable energy generation, emissions reductions and job creation and retention.
A range of businesses across the state have taken advantage of AlabamaSAVES funding, including large and small industrial companies, distribution facilities, commercial office buildings, multi-family, hotels, retail businesses, and several agricultural projects. And an increasing number of financial institutions are taking advantage of AlabamaSAVES to subsidize the interest rate of loans they are making to customers to fund energy efficiency projects.
In the 4th quarter of 2013, the AlabamaSAVES program worked with Servis1st Bank to fund lighting upgrade projects for two of its customers to improve energy efficiency for operational savings and increased lighting for employee safety and productivity. In the case of MT Deason, funding was provided for a lighting upgrade at its distribution facility in Irondale. Ricky Hart, VP of Operations, said, "We are certainly beneficiaries of the AlabamaSAVES objective and are both pleased and excited with the technology and we look forward to reaping the benefits of future energy cost savings." And in the case of Stiver's Ford, funding was provided to upgrade the lighting and HVAC systems and building envelope at its  car dealership in Montgomery.   Eddie  Stivers,  President  of  Stiver's  Ford,  said,  "The  AlabamaSAVES  program  has  been fantastic. The remodeling of our Montgomery Ford Lincoln and Mazda facility will truly be complemented by improving  its  carbon  footprint  and  reducing  energy  consumption  and  operating  costs.  Without  the AlabamaSAVES program we might not have gone as far to ensure the most energy efficient facility possible. The AlabamaSAVES program is easy to utilize and welcomed by our local financial institution, Servis1st Bank.  We know that our business will benefit from the program for many years to come."
Also during the 3rd and 4th quarters of 2013, the AlabamaSAVES program worked with People's Bank, Regions, Auburn Bank, and Bryant Bank to fund a range of energy efficiency projects for their customers. In the case of People's Bank, AlabamaSAVES subsidized a loan to Apel Steel for the installation at its steel manufacturing plant in Cullman of a 360kw solar system which will offset the facility's energy demand and costs.  Ronny Apel, President of Apel Steel, said, "The AlabamaSAVES Program has been a key driver in decreasing our energy costs and increasing energy savings to be used in our operational budget. Our renewable energy goals will now be met in part because of the low interest rate provided by the program." Regions provided funding to St. Paul's Episcopal School for upgrading the lighting, HVAC, controls and plumbing in the PreK-12 buildings on its campus in Mobile, which measures are projected to significantly decrease energy and water consumption.
Abundant Power, which is focused on providing transformative financial and technology solutions for energy efficiency in the built environment, serves as administrator to ADECA on the AlabamaSAVES program. Abundant has been instrumental in increasing the initial loan pool from $25 million to $65 million by forming partnerships over the life of the program to date with 16 private banks and lenders, including funding provided for loans closed over 2013 with Regions, Servis1st, DLL, First Commercial Bank, Bryant Bank, People's Bank, Auburn Bank, Trustmark Bank, Progress Bank and National Bank of Commerce. "AlabamaSAVES uses public funds with private capital to maximize energy costs savings through the program" said Shannon Smith, CEO of Abundant Power. "We expanded the capital base in 2013 through leveraging an increasing number of private lenders in the program and we are looking to continue expanding our relationships with the lending community by inviting additional lenders to participate in the program in 2014. This enables more businesses to participate in the program, creating more jobs, accelerating energy savings and reducing dependence on fossil fuels," Abundant Power brings a unique blend of expertise in finance, engineering, building science, technology and real estate to each of its financing products and programs.
ADECA recently announced that businesses wanting to convert their fleet vehicles to run on propane, liquefied natural gas or compressed natural gas would be eligible for AlabamaSAVES loans. The alternative fuels cost less and produce fewer emissions than traditional gasoline or diesel fuel. Loans can cover the costs of converting existing vehicles to run on the alternative fuels and the installation of fuel pumps and other infrastructure needed to provide the new fuels. AlabamaSAVES is underwriting its first alternative fuel conversion projects with the expectation of funding the same in the first half of 2014.
Alabama businesses and financial institutions interested in participating in the AlabamaSAVES program can find more information at AlabamaSAVES.com.
Join Eureka! Ranch Founder and CEO Doug Hall in Florence, Alabama April 21-22 as he continues his mission to bring Innovation Engineering to those willing to learn, lead and manage utilizing a sustainable system for innovation.
April 21-22 Registration Details
Register for IE April 21-22, 2014 Session
Why Innovation?
It is well understood that companies that innovate realize 200 to 300% increases in profit growth. Why? Because companies have escaped the market forces that typically create commodities out of all products and services. The challenge with innovation is the current mindset which regards innovation as a random act of artistic creation. Innovation Engineering (IE) transforms innovation into a reliable and reproducible system.
Tell Me about the Innovation Engineering Executive Program?
Innovation Engineering Executive Program (IEEP) is 1.5 days of training where your team of up to 6 executives learn the fundamentals of how to lead and manage innovation as a "system" that delivers increased speed and decreased risk. IEEP is an Executive level course that teaches a new innovation mindset and your senior team's role in the process.
Read "What's in it for ME the Executive?" recent blog post by Doug Hall that discusses a list of top 10 things that Senior Executives have told him they are finding happens when they make the flip from innovation as a "random gamble" to a reliable  and reproducible system.
Who will be working with my Executive Team during the IEEP?
Eureka! Ranch Founder and CEO Doug Hall will be leading the IEEP session.
Doug has worn many hats including Professional Innovator, Adjunct Faculty Member, Academic Researcher, and Best Selling Author. He is a one-of-a-kind straight shooter who's a life member of MENSA and the world's leading expert on how to increase speed and decrease risk with innovation.
Additionally IE Black and Green Belts from Alabama will interact with your team during the program. Alabama Technology Network has several Centers that have IE Black and Green Belts on their staffs.   (See list of  IE sponsors below).
Where can I go to learn more about Innovation Engineering?
The IEEP is an initial program for corporate executives but the complete IE curriculum requires an investment of time and energy: four college courses or the Innovation College program (100+ videos, 5 intense days, etc.). For an overview of the IE system and curriculum – we encourage you to click here to learn more. 
Beginning with the 2014 Fall Term, The University of North Alabama (UNA) is planning to offer the Innovation College program.  The first of the four course sequence in the program, "Create", will offer a systematic approach to creativity and idea generation. This course serves as the foundation for one's understanding of how to generate innovative ideas in any field.
For more on how Innovation Engineering can work for your company  – click here for details or contact us.
IEEP Basic Agenda 
You learn through interactive "lab" classes during day one, and start the process of integration with a set of "application" classes on the second day.
Morning Day 1
A framework for "Why innovation and why now"

A laser focused definition of what is an "Innovation"
Basics of how to 7x the Creation of Innovations
Basics of how to use Communication systems to drive out fear
Basics of how to use Commercialize systems to drive out fear
Afternoon Day 1
Leadership Role & Challenge with making the Mindset Shift

Strategy Integration with Innovation
System Barriers & Opportunities for accelerating innovation
Innovation Management Systems, Patent Profitability
Innovation Supply Chain, Innovation ROI Optimization
Evening Day 1
Dine with a Black Belt– Ask questions of an expert close to the work about real application of IE in your company
Morning Day 2
Apply what you learned to your business situation as you participate in a sample IE Strategy Activation session.
Registration Details 
Where:
Conference Center-Marriott Shoals Hotel & Spa
10 Hightower Place
Florence, AL 35630
Date:     April 21-22, 2014
Time:  
Monday  8:00 am – 5:00 pm
Tuesday 8:00 am – 12:00 pm
Cost:    $600/person (recommend 3-6 executives per company)
*Limit 50 attendees
Register for IE April 21-22, 2014 Session
Sponsored By:
3 Things To Consider This Friday
---
Each week on Friday UAH CMER-ATN sends out an email with 3 stories from the week affecting the automotive and aerospace industries as well as economic development in Alabama. To receive these emails, please sign up by clicking the button below: