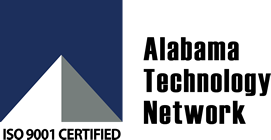 Throughout 2017, the Alabama Technology Network (ATN) will be offering Automotive Supplier Core Tool training. Topics of training include Root Cause Analysis, Advanced Product Quality (APQP) & Production Part Approval Process (PPAP), Failure Mode and Effects Analysis (FMEA), Statistical Process Control (SPC), Measurement Systems Analysis (MSA), and Design of Experiments.
Taught by the experts at ATN, these classes are made possible by funding from the Alabama Community College System Workforce Division. The classes are designed for companies currently supplying the automotive industry as well as those who are interested in becoming a supplier. In addition, current and potential aerospace suppliers may attend. Lunch will be provided daily to trainees for all classes.
For information on how to register to attend contact Jada Freeman by email or at 256-638-8968.
For a full list of class dates and locations click the button below:
2017 Automotive Supplier Core Tools Training