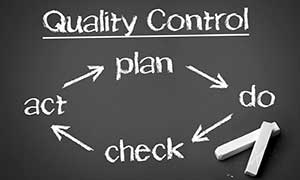 UAH-ATN offers turn-key ISO 9001, TS-16949, AS-9100 and ISO-13485 assistance, from assessing your company's current quality system through the registration process.
Implementation and Training include: Gap Analysis; Overview Training; Manual, Procedure, Work Instructions and Form development; specific QMS Overview Training; Internal Auditor Training; conducting/leading Internal Audits, Transitioning to latest standard revision; and Management Review development. Standard implementation focuses on the requirements to maximize effective internal audits for factual decision making and continuous improvement.
For more information about Quality Services, contact us at 256.824.LEAN(5326).
View UAH-ATN Training Cancellation Policy.
Quality Systems Consulting, Training and Implementation (ISO, TS, AS)
AS-9100 Internal Auditor Training
Auditing the Core Tools for TS-16949
Effective Management Review
How to Fine Tune Your Quality System
How to Implement AS-9100 or ISO-13485
How to Implement ISO-9001
How to Implement TS-16949
ISO-13485 Internal Auditor Training
ISO-9001 Internal Auditor Training
TS-16949 Internal Auditor Training
For questions about accessibility or to request accommodations during the workshop,  please contact us at Customer Service or 256-824-2792.  Two weeks advance notice will allow us to provide seamless access.