CMER Blog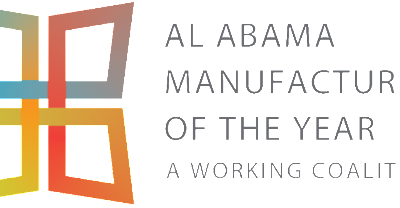 The Alabama Technology Network and the Business Council of Alabama are proud to present the 18th Annual Alabama Manufacturer of the Year Awards that honor the companies bringing uncompromising excellence to Alabama manufacturing.
There were 72 manufacturers nominated and we would like to thank everyone that submitted nominations. The winners for the three categories: Small Manufacturers (1-99 employees); Medium Manufacturers (100-399 employees) and Large Manufacturers (400+employees) will be revealed at the Alabama Manufacturer of the Year Awards Luncheon.
The luncheon is scheduled for Thursday, April 20th at The Activity Center in Montgomery. The guest speaker is Mr. Steve R. Spencer, President of EDPA. To view his bio visit http://www.edpa.org/bios/steve-r-spencer/
Additionally, the Alabama Automotive Manufacturer Association (AAMA) will present Supplier of the Year Awards. The winners will be presented in the following categories: Small Supplier (1-99 employees); Large Supplier (200+ employees) and Service Provider of the Year. For more information about this award please visit https://aama.memberclicks.net/supplier-of-the-year

For More Information:
http://www.alabamamoty.org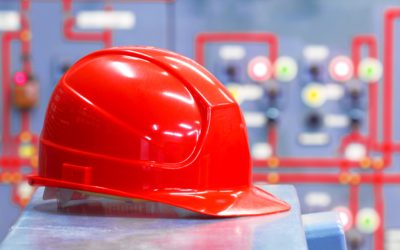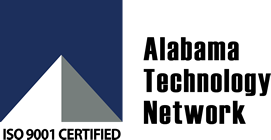 Throughout 2017, the Alabama Technology Network (ATN) will be offering Automotive Supplier Core Tool training. Topics of training include Root Cause Analysis, Advanced Product Quality (APQP) & Production Part Approval Process (PPAP), Failure Mode and Effects Analysis (FMEA), Statistical Process Control (SPC), Measurement Systems Analysis (MSA), and Design of Experiments.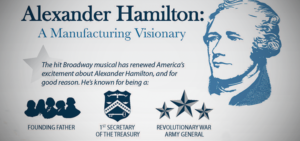 BY CARROLL THOMAS ON · U.S. MANUFACTURING
"On Monday, December 5, 1791, the Secretary of the United States Treasury, Alexander Hamilton, submitted his Report on Manufactures: Communication to the House of Representatives. Hamilton's report, commissioned by Congress, passionately and thoroughly laid out how the United States could gain specific economic advantages by encouraging the growth of manufacturing in the newly formed United States of America. Hamilton asserted that manufacturing would bring the added diversity of employment opportunities with increased productivity from using machinery and employment of technical skills…
3 Things To Consider This Friday
From services back to goods: manufacturing as the comeback kid
Suhas Sreedhar – Lean
Dec 06, 2016
This past November, US manufacturing exceeded expectations – production and new orders went up, with the purchasing manager's index (PMI) shooting to 53.2, up from 51.9 in October, demolishing the target of 52.2.
Toyota taps new president for Huntsville engine plant
By William Thornton
on December 05 , 2016 at 10:05 AM, updated December 05 , 2016 at 1:26 PM
David Fernandes will be the new president of Toyota Motor North America's Huntsville engine plant, beginning next month.
The company made the announcement today.
Fernandes said in a statement that he is "grateful and humbled for the opportunity."
UAH has role in neutron spectrometer being tested for manned spaceflight
By Jim Steele
NOV 29, 2016
The detector and electronics in a new neutron spectrometer that's being tested in space to monitor radiation for future manned NASA space missions were built and tested at the National Space Science and Technology Center (NSSTC) at The University of Alabama in Huntsville (UAH).
The Fast Neutron Spectrometer (FNS) is now aboard the International Space Station.