Six Sigma is a disciplined, data-driven methodology for reducing variation in any process. The Six Sigma methodology–driven by the DMAIC (define, measure, analyze, improve, control) process–is executed by Six Sigma green belts, Six Sigma black belts, and overseen by Six Sigma master black belts. Green belt training participants receive a subset of the more advanced black belt training course, with an emphasis on developing a structured problem-solving strategy for addressing business improvement projects by using intermediate quality tools within the Six Sigma methodology.
Referrals from our Six Sigma Green Belts:
"I thought the class had a lot of information that pertains to my job.  This also  answered some questions that I had for understanding the statistics."
-Six Sigma Green Belt, KTH Leesburg Products
"Very well organized. Excellent instructor.  He easily kept your attention and made the class interesting."
-Six Sigma Green Belt, BASF
Objectives/Topics:
Introduction to Six Sigma history, applications, benefits, and the DMAIC methodology
Define phase

Define tools- matrix diagrams, work breakdown structures,

pareto

diagrams, histograms, process mapping, value stream mapping, flow charts, trend charts, financial analysis, and the supplier-input-process-output-customer (SIPOC) technique
Project selection tips

Measure phase

Measuring approaches- house of quality, teams in action, process baseline definition, benchmarking
Tools for measuring- basic statistics, box whisker plots, cause and effect diagrams, check sheets, interrelation diagrams, process capability and performance indices, goodness-of-fit tests
Measurement system analysis- gage stability, linearity, repeatability & reproducibility analysis

Analyze phase

Statistical analysis methods- analysis of variance (ANOVA), design of experiments (DOE)
Lean enterprise methods
Statistical analysis with Minitab software

Improve phase

Cost of poor quality
Tools used to improve-

pareto

& prioritization matrix, failure mode and effect analysis (FMEA), process decision program charts (PDPC)
Preventing failures

Control phase

Control tools- statistical process control (SPC) charts, process capability studies
Maintaining improvements- measuring and realizing bottom line impact, applying knowledge elsewhere
Certification:
This course includes a Six Sigma green belt certification exam, to be administered on the last day of the training.
Course Length:
40 hours, Monday-Friday, starting at 8:30 a.m.
Class Size:
5 to 18 participants. Classes that do not meet the minimum attendee requirements may be canceled or rescheduled.
Cost:
Open Enrollment training: $2000 per person + $100 consumables fee + $85 materials fee
(Total = $2185)
$25,000 to purchase the training for a group of your company's employees (If you would like to book an entire class, ATN can schedule to your convenience.
HARDWARE/SOFTWARE Requirement: 
Participants of this course are solely responsible for bringing a laptop with SigmaXL software downloaded to the laptop. Purchase and trial options are available for the SigmaXL software (an extension for Microsoft Excel). For purchase and trial options, please visit the SigmaXL website.This laptop and SigmaXL software will need to be available for participant's use for the duration of the course. UAH-CMER will not be providing laptops or SigmaXL for the Six Sigma courses.
UAH CMER-ATN's Six Sigma Certification
The OSSS curriculum is Accredited by the International Association for Six Sigma Certification (IASSC) meaning the OSSS Belt courses are highly aligned to the IASSC Bodies of Knowledge. In addition, a study conducted in coordination with Bearing Point Consulting determined that the OSSS curriculum matched the DMAIC ASQ Body of Knowledge to a degree greater that 90%.
Dr. Sampson Gholston, course instructor, is an IASSC ACCREDITED TRAINING ASSOCIATETM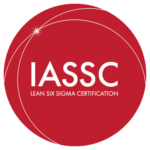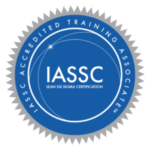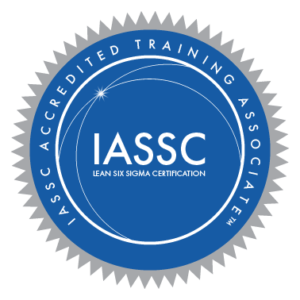 For more information about Six Sigma, contact Dr. Sampson Gholston at 256.824.7310
View UAH-ATN Training Cancellation Policy.
For questions about accessibility or to request accommodations during the workshop,  please contact us at Customer Service or 256-824-5326.  Two weeks advance notice will allow us to provide seamless access.
Photo-Video Notice: UAH – ATN staff may attend open-enrollment training session(s) to take photos or record video for marketing-promotional use. Instructors will notify training attendees before photos or video are taken if they wish to decline participation.